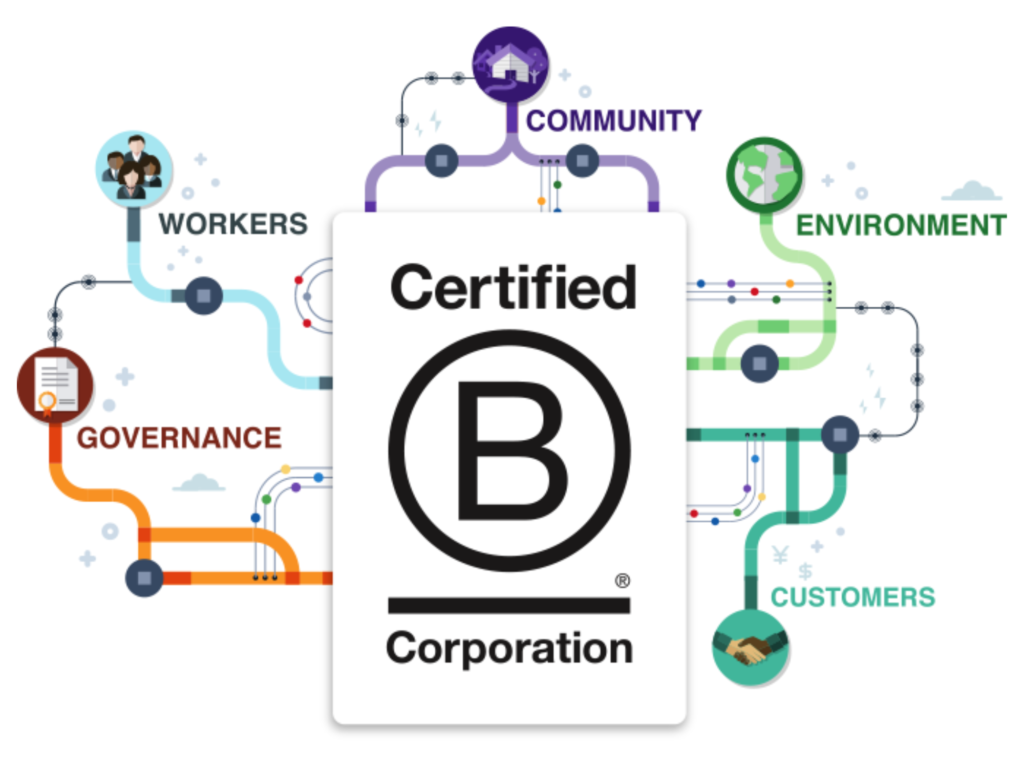 The B Corp international certification was created in 2006 by the non-profit organization B Lab – Wayne, Pennsylvania USA.
The goal that inspired the organization of B Lab is to use business as a driving force to create value for society and a positive impact on people and the environment.
In almost twenty years of life, more than 4,500 certified B Corporations have been born out of this need for positive evolution within 155 sectors and within 78 countries, including Italy, where you can count about 200 B Corps.
To become a B Corp it is necessary to pass the BIA (B Impact Assessment).
BIA is the protocol developed by B Lab which provides an in-depth assessment of company performance by taking into consideration 5 macro areas: governance, community, people, environment and customers.
The B Impact Assessment provided an evaluation to the environmental and social impact of our company; we have thus highlighted the most virtuous aspects of ATS2000 and created new paths, aimed at a positive evolution of the business.
We are thrilled to communicate this achievement and to be part of a worldwide movement that aims to generate a positive impact on society and the environment.
The B Corp certification reinforces the path already undertaken in 2022 which saw ATS2000 change its corporate statute and to become a Benefit Company.
This choice entails a constant and precise commitment to measuring one's own results and objectives which must be reported in the Impact Report which, since 2015, has also become a legal obligation.
Find out more
ATS2000B Corp
ATS2000 Benefit Society